WAX will release an ultra-rare Street Fighter Classic NFT collection on January 20, 2022. This Street Fighter NFT collection marks the company's third release on the WAX blockchain. In this all-new series, 1,000 packs will be made available and each will cost the equivalent of $100 in WAXP tokens..
The packs will contain a total of 121 cards with eight different rarities. Collectors have the following chance of receiving rare cards:
Common: 26% – 32%
Uncommon 17.10%
Rare A: 8.64% – 10.80%
Epic: 1.8% – 2.40%
Legendary: 0.36%
Since this series only includes 1,000 packs, each containing a random selection of 10 cards, there are a total of 10,000 NFTs for this Street Fighter collection.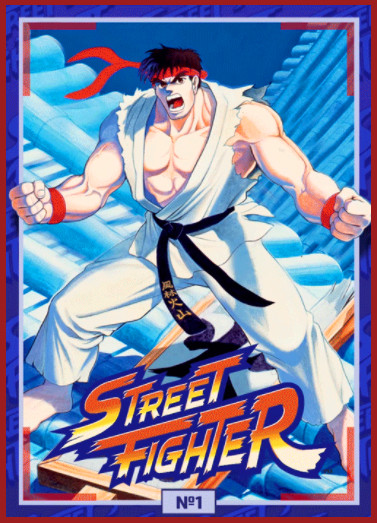 Users must set up a WAX Cloud Wallet and have a balance of at least $100 worth of WAXP tokens to purchase one pack.
This Street Fighter NFT collection marks the company's third release on the WAX blockchain. Users can currently check out Capcom's complete collection with previous Street Fighter releases on AtomicHub, WAXs NFT marketplace.
There are several affordable options from the previous series for those not looking to spend $100 to purchase a new pack. You can find an NFT of your favorite Street Fighter character on AtomicHub for under $5 in most cases.
What Is WAX?
WAX stands for the "Worldwide Asset eXchange™." It's the world's most proven and eco-friendly blockchain for NFTs, collectibles, and video games. It has secured official partnerships with big brands like Street Fighter, Saw, Atari, and much more.
WAXP is the native token on the WAX platform, featuring its very own blockchain with a Delegated Proof-of-Stake consensus mechanism.
WAX is extremely friendly to new crypto users. Specifically, their WAX cloud wallet makes it easy to set up a cryptocurrency wallet. When it comes to purchasing WAXP, the best place would be to buy it on a cryptocurrency exchange such as KuCoin.
Currently, WAXP is trading at $0.4, with a 24-hour volume of $30 million. Its market cap is $768 million, with a circulating supply of 1.91 billion WAXP tokens.
You can purchase WAXP on KuCoin, Binance, Bittrex, Crypto.com, and more.
Disclosure: This is not trading or investment advice. Always do your research before buying any cryptocurrency.